Front End Developer

India
1/ Educating the whole country of El Salvador about #Bitcoin
is a challenging task for the next 80 days. If the mission is to teach about #Bitcoin
so that citizens are better informed, why are SV entities partnering with platforms that do more than that?https://twitter.com/camilacampton/status/1406048879947096067 …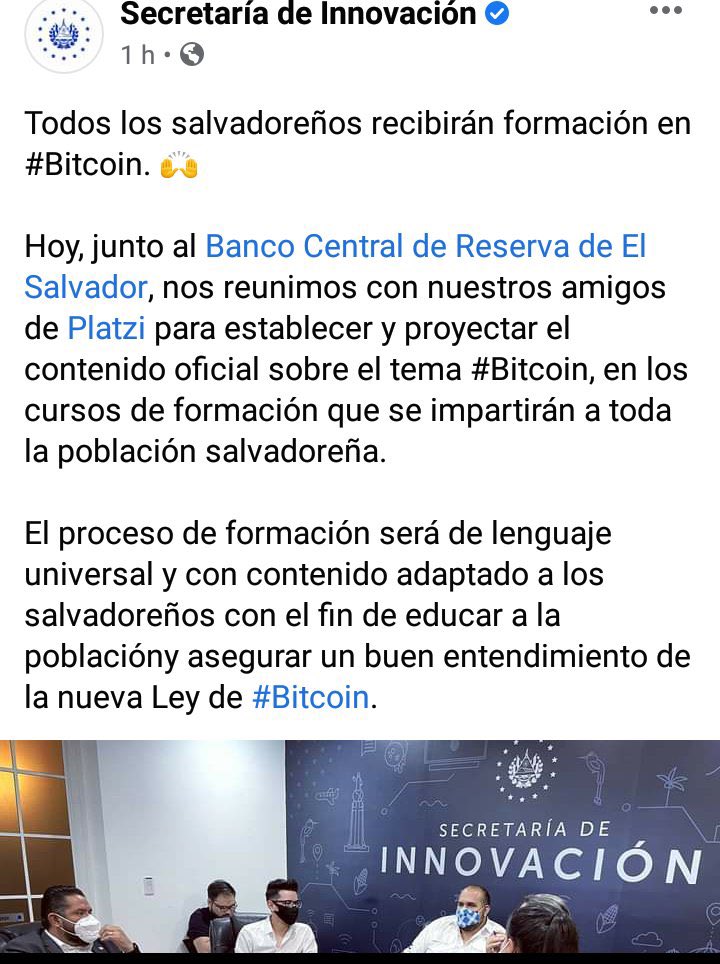 2/ This is from the official FB page of the Secretary of Innovation of SV. Today, they announced that along side the Central Reserve Bank of El Salvador, they are establishing and projecting official #Bitcoin
content to give to all the citizen of the country. With who? @platzipic.twitter.com/axhzbmu4gI
3/ With a little research, this is what I found. @platzi is actually a pretty successful company. They teach courses on a lot of things. What is worrisome to me is a quick look at their #Bitcoin
and blockchain curriculum.
4/ The #Bitcoin
curriculum also includes lessons on: -Crypto and blockchain - ICOs - Intro on how to begin tradingpic.twitter.com/arUfv2NqKU
5/ Idk if this is what will be included on the curated content that will be given to the people of SV by these entities, I truly hope not. These people need #BTC
only education. Not a way to have an open door for all these scams to come in and mislead SV in such a crucial time.
I think they should partner with tech the teaches Bitcoin/ blockchain technology #Bitcoin